We are passionate about helping our clients achieve their relaxation and rejuvenation goals in Kernersville.
Ageless in the Triad Med Spa was opened by Teresa Biggerstaff, a successful doctor at Advanced Oral & Facial Surgery in Kernersville, North Carolina. Serving her clients for more than a decade, cosmetic surgery has always been a passion for Teresa . . . but something was missing. That's when the idea for a more luxurious environment in which to offer these services came to life! With the addition of an aesthetician and massage therapist to create a true medical spa, we are now truly able to offer a wide variety of services, including Botox, facial fillers, laser therapies, massage and non-invasive body contouring. We welcome you to try our unique spa experience!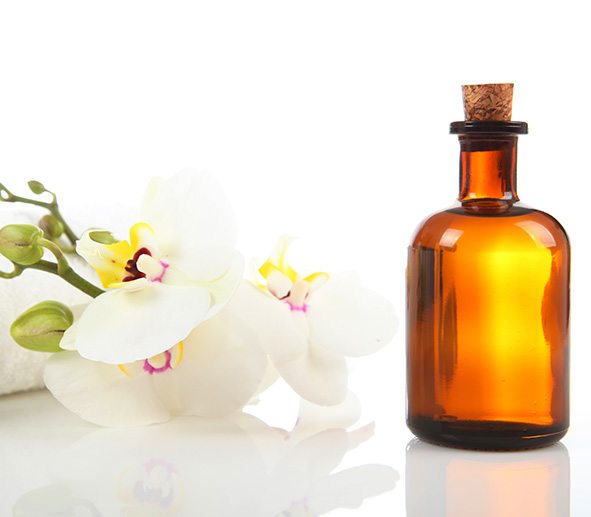 Teresa Biggerstaff DDS, MD, Facial Cosmetic Surgeon
Dr. Biggerstaff has lived in Kernersville since the completion of her residency. She relocated to the area after Hurricane Katrina, which displaced her to North Carolina during her residency training in New Orleans. She completed a facial cosmetic surgery fellowship in Greensboro prior to joining a private practice in Winston-Salem. After several years in Winston-Salem she decided to open a practice in Kernersville. Dr. Biggerstaff is married and enjoys cooking, photography and spending time with her husband and 2 daughters.
Education:
Carolina Surgical Arts, Greensboro, NC
Facial Cosmetic and Reconstructive Surgery Fellowship
Louisiana State University Health Sciences Center, New Orleans, LA
Residency, Oral and Maxillofacial Surgery
General Surgery Internship, Charity Hospital
Doctor of Medicine
University of California, San Francisco, CA, School of Dentistry
Doctor of Dental Surgery
Brigham Young University, Provo, UT
Bachelor of Science, Molecular Biology
Anna Smith, Licensed Massage & Bodywork Therapist, #9302
Anna Smith has been in massage therapy for nearly 8 years. She received her associate's degree in Science/Therapeutic Massage from Forsyth Technical Community College in 2010. She specializes in modalities such as deep tissue, prenatal, sports, relaxation, trigger point therapy, sinus and TMJ disorders. Over the past few years, she has trained in lymph detox and interrogative cancer massage. In 2013, Anna was nominated as "Massage Therapist of the Year" in North Carolina. She plans to add more modalities in the coming years to further help the well-being of others. Anna is married with two sons and lives in Davie County.
Lauren Sandifer, Medical Aesthetician
Lauren Sandifer brings over 15 years of aesthetic experience to Ageless in the Triad. After receiving her aesthetics license in 2000, she furthered her education at The International Dermal Institute and also received an impressive range of certifications in advanced aesthetics and laser treatments. Prior to joining Ageless in the Triad, Lauren has worked in medical settings where she performed an array of treatments that includes chemical peels, dermaplaning, laser hair removal, laser skin rejuvenation, microdermabrasion, and micro-needling.
Lisa Rose, Nail Tech/Aesthetician
Lisa Rose has been making people feel beautiful for over 20 years. She first started her career as a nail technician, and then furthered her training into aesthetics. She brings many talents to our team, including a passion for waxing and makeup. Outside of work, Lisa enjoys spending time with her two daughters and amazing granddaughter.
Ashley Hendrix, Licensed Massage & Bodywork Therapist, #12705
In 2012, Ashley graduated the Therapeutic Massage Program at DCCC, and then continued on to earn her degree in the field that following year. Her modalities include Swedish, Deep Tissue, Trigger Point and Hot Stone. She enjoys working with any client who comes through the door, but especially likes to work on those stubborn headaches, neck & shoulder issues, and back discomfort. When Ashley is not at work, her black uniform is put aside and out comes the camouflage! She is busy spending time with her family and fiancé going bowling, hunting, and fishing. Ashley is very involved with her church, participating in events and helping out her community, and she's often meeting a friend for conversation and laughter over coffee.
Jairo Marte, Licensed Massage & Body Work Therapist, #13910
Jairo became a massage therapist in 2014 after working in the medical field for 13 years. His modalities include Swedish, Deep Tissue, Reflexology, Prenatal and Meditative Cancer massage. Jairo will vary techniques depending on what your muscles need. There is a focus on the therapeutic benefit to the muscles with his massage style. When he's not knocking out muscle knots at work, he is having fun with his family and dogs.