Our Story
Teresa Biggerstaff has been the owner and doctor of Advanced Oral & Facial Surgery for years and has been offering facial cosmetic surgery services through the practice. She completed a fellowship in facial cosmetic surgery following her residency training. Cosmetic surgery has always been a passion, so she decided to add a more luxurious environment in which to offer these services. In addition, she brought on an aesthetician and massage therapist to create a true medical spa.
The spa provides a wide variety of services, but our most popular services are Botox and facial fillers, laser therapies, massage and non-invasive body contouring.
Teresa Biggerstaff DDS, MD
Facial Cosmetic Surgeon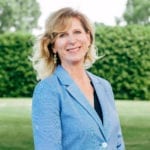 Dr. Biggerstaff has lived in Kernersville since the completion of her residency. She relocated to the area after Hurricane Katrina which displaced her to North Carolina during her residency training in New Orleans. She completed a facial cosmetic surgery fellowship in Greensboro prior to joining a private practice in Winston-Salem. After several years in Winston-Salem she decided to open a practice in Kernersville. Dr. Biggerstaff is married and enjoys cooking, photography and spending time with her husband and 2 daughters.
Education:
Carolina Surgical Arts, Greensboro, NC
Facial Cosmetic and Reconstructive Surgery Fellowship
Louisiana State University Health Sciences Center, New Orleans, LA
Residency, Oral and Maxillofacial Surgery
General Surgery Internship, Charity Hospital
Doctor of Medicine
University of California, San Francisco, School of Dentistry
Doctor of Dental Surgery
Brigham Young University, Provo, Utah
Bachelor of Science, Molecular Biology
Ashley Schmohl
Nurse Practitioner
Ashley is a board-certified Nurse Practitioner who lives in Winston Salem. She is married and has a rescue maltipoo named Sadie. She is originally from Atlanta, GA. She completed her under graduate nursing degree at Auburn University and completed her family nurse practitioner degree at the University of North Carolina-Wilmington. In addition to her job as a nurse practitioner, she also teaches spin classes in downtown Winston Salem at CycleBar. Some of her favorite things to do include all kinds of exercise, traveling, shopping, reading, going to the beach, and hanging out with her husband and friends.
Patrick Harrington
Licensed Massage & Bodywork Therapist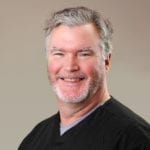 Patrick graduated from the Living Arts Institute in 2013. His specialties are deep tissue and relaxation massage. He is a resident of Kernersville and spends his off time with his wife and four children.