Spring and summer are finally approaching! That means your legs, arms, back, and chest will be exposed after hiding under your sweaters and jeans for a few months. In the cooler months, you may neglect those areas during your regular skincare routine, causing dead skin buildup, dryness and dehydration, and just some overall dullness. It is time to bring your skin back to life using the many options we have here at Ageless in the Triad Med Spa.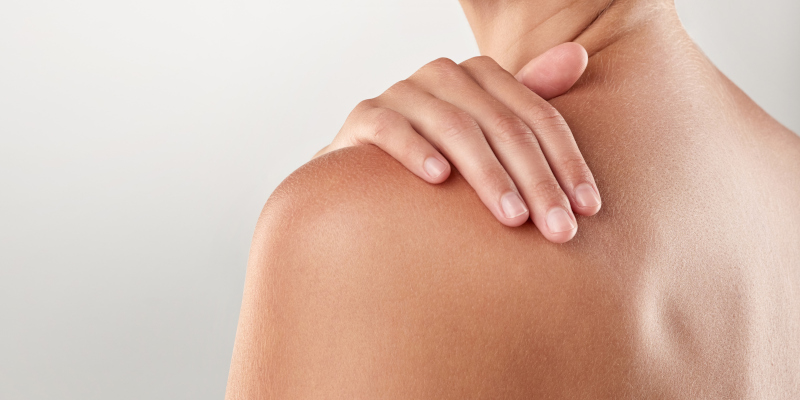 We carry many products to choose from, such as the Environ Vitamin A, C, E Oil paired with the Derma-lac Lotion to treat dull, textured, pigmented skin. We also have the popular Avene Body Scrub and Avene Body Balm. All four products paired together will leave your skin feeling silky smooth and provide you with a beautiful, healthy glow.
Now that your skin is clear and smooth, you need to get that summer glow with self-tanner! It is easy to apply with fast, beautiful results. Now go throw on your favorite bathing suit, hat, and sunscreen and enjoy your new skin!
Recommended body-care routine:
Avene Body Scrub – every other day in the shower from your collar bone to your tip toes
Environ A, C, E Body Oil paired with the Environ Derma-Lac Body Lotion after every shower
Topped with the Avene Moisturizing Melt-In Body Balm daily
Finally, apply your favorite body sunscreen