One distinct advantage of micro-needling over some other types of skincare treatments in Kernersville is that it can be used on a diverse range of skin types and tones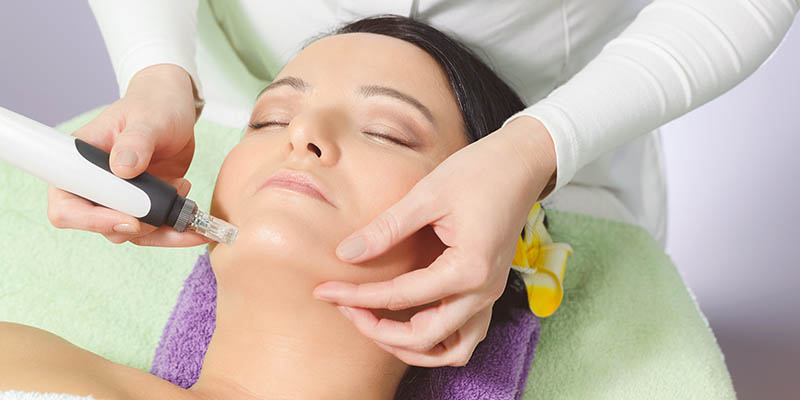 Call for Consultation
Automated micro-needling is a new innovation that uses tiny needles to create controlled micro-injuries in the skin which activate cellular regeneration to help tighten and lift skin, while minimizing common skin problems such as acne scars, fine lines, photo aging, dull skin, stretch marks, and more.* Because this is not a light based treatment we are able to perform this treatment on a diverse range of skin tones.
Do you have acne scars, fine lines, or dull skin that doesn't seem to be helped by standard facial treatments, but also doesn't respond to light therapy? Your skin is unique to you, and that often means that you have to find the solutions that meet your individual needs when it comes to achieving a healthier, more radiant look. At Ageless in the Triad Med Spa, we know that trying several options without success can be frustrating. Fortunately, we offer micro-needling at our med spa, which may just provide the results you truly want.
Micro-needling is innovative technology that uses tiny automated needles to create controlled punctures in the skin. These micro-injuries activate cellular regeneration, which leads to skin tightening and lifting and the minimization of common skin problems. Clients suffering from acne scars, fine lines, photo aging, stretch marks and dull skin may all benefit from micro-needling when light therapy may have previously been ineffective*.
One distinct advantage of micro-needling over some other types of skincare treatments is that it can be used on a diverse range of skin types and tones. At Ageless in the Triad Med Spa, we can help you determine if micro-needling is a good option for you and provide you with a consultation to help you achieve your most complete skin care solution.
**Micro-needling for hair rejuvenation initiates the skin's repair process to naturally produce collagen and elastin and provide an ideal environment to regrow your own natural hair. Micro-channels created by the treatment allow for optimal absorption of topical products, enhancing their effects in the deeper layers of skin.  Learn more
If you have been unsuccessful at finding another treatment that helps you achieve your most youthful skin in Kernersville, North Carolina, contact us at Ageless in the Triad Med Spa to inquire about micro-needling and our other facial treatments. We look forward to seeing you soon!
*Individual results may vary
Do You Have Questions About Micro-Needling?