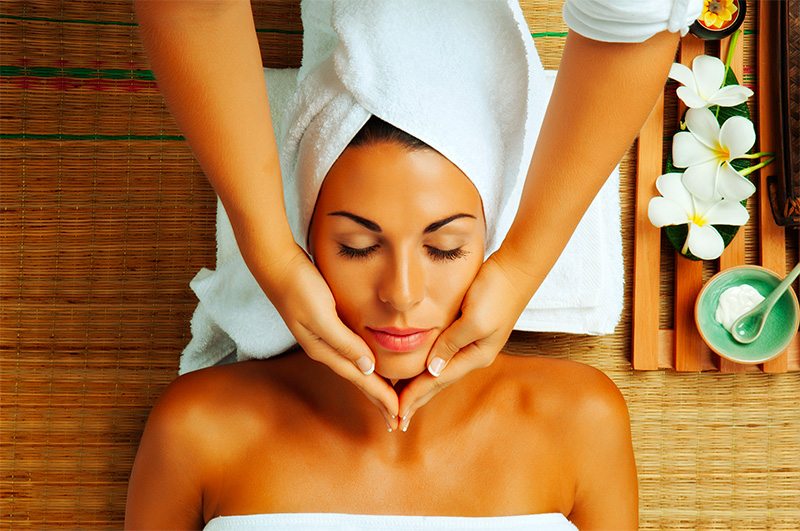 Ageless Signature Spa Facial
60 minutes $70
The perfect combination of correction and relaxation! This customized signature facial is tailored to address your unique skin care needs. Regardless of your skin type or concerns, your esthetician will use products specific to your skin resulting in glowing, radiant skin.
*Individual results may vary
Anti-Aging Facial
60 minutes $85
This facial targets the signs of photo aging, sun spots, fine lines and wrinkles. Improve skin texture and tone while softening the appearance of large pores. Serums with Gardenia stem cells and Vitamin C help reverse and repair existing sun damage.
*Individual results may vary
Purification Facial
60 minutes $65
Are blemishes getting in your way? This Purification facial is designed to stop blemishes in their tracks. Cleansing, deep exfoliation, removal of blackheads, and a purifying mud mask will help clear the skin and keep blemishes at bay.
*Individual results may vary
Back Facial
60 minutes $80
Enjoy this exfoliating therapy for that hard to reach area! Cleansing, exfoliation, steaming, hot towels, and massage are just a few things we do in this back therapy to help keep your back clear and relaxed.
*Individual results may vary
Express Facial
30 minutes $50
This express facial will give you deep cleansing in as little as 30 minutes!* If you are on the go or just need a quick pick me up, the express facial is perfect for you. We customize it according to your skin needs and leave you with a glow everyone will be asking about!
*Individual results may vary
Seaweed Enzyme Facial
60 minutes $85
Look younger and more vibrant! Rich with bioactive stem cells, vitamins, minerals and micro-nutrients that deliver a powerful surge of hydration, reduce inflammation and replenish natural collagen.
*Individual results may vary
Honey Hydrating Facial
60 minutes $80
This milk and honey mask swaddles your face and neck with milk peptides while the honey gently clarifies your complexion. Ease acne and dehydration with a biological infusion of healthy ingredients.
*Individual results may vary
Rosacea Facial
45 minutes $95
This treatment soothes, calms and reduces irritation while providing overall improvements in skin color, skin texture and pore size.
*Individual results may vary
Dermaplaning
60 minutes $75
A safe, painless exfoliation alternative.  Using a medical grade sterile surgical blade and a method similar to shaving, the outer most layer of dead skin cells are removed along with the fine vellus hair. The result is immediate brighter, smoother, softer skin. This is an ideal treatment for all skin types and conditions, including extremely sensitive skin, rosacea, and skin prone to redness.
*Individual results may vary
Facial Add-ons
Brightening and Firming Eye Treatment – $15
Hydrating and Soothing Lip Treatment – $10
Paraffin Treatments – $20
Soothing Scalp Treatments – $15
*Individual results may vary